Global Learning and Development Education, for global citizenship in a sustainable world.
Unbroken Ground explains the critical role food will play in the next frontier of our efforts to solve the environmental crisis. It explores four areas of agriculture that aim to change our relationship to the land and oceans. Most of our...
Soil is an essential resource and a vital part of the natural environment from which most of the global food is produced. At the same time, soil provides living space for humans, as well as essential ecosystem services which are important for water regulation and...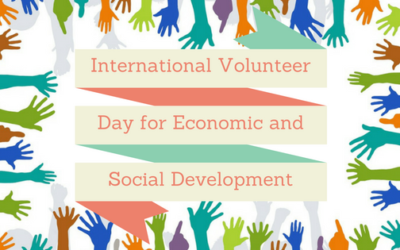 International Volunteer Day (IVD) (originally and still known as International Volunteer Day for Economic and Social Development) (December 5) is an international observance designated by the United Nations since 1985. It offers an opportunity for volunteer...
The International Volunteer Day (IVD) mandated by the UN General Assembly, is held each year on 5 December. It is viewed as a unique chance for volunteers and organizations to celebrate their efforts, to share their values, and to promote their work among their...
Fertile soil forms the foundation of our modern societies. Although we should be doing everything we can to sustain it, when we look around us, we see a very different story. Both political initiatives and local actions are necessary to...
On International Volunteer Day (IVD) 2012 we celebrated our commitment and hope for a better world. The main focus of IVD 2012 was awareness of and recognition for volunteers and volunteer organizations. The purpose is to recognize this...
'You Are What You Eat' by Formidable Vegetable Sound System. Written by Charlie Mgee. Animated by Igor Coric. A BigFish production. Song available from music.formidablevegetable.com.au. A short music video produced for the 2015...
The film is available in English, Chinese, Spanish, German, French, Portugese, Turkish, Arabic, Italian and English subtitled. This animated film tells the reality of soil resources around the world, covering the issues of degradation,...
International Volunteer Day, the United Nations-mandated observance day which 'celebrates the power and potential of volunteerism' takes place annually on 5 December. This year, the world leader of The Salvation Army – General André Cox –...
We bring the world of global learning and development education to you!
Discover the latest stories from around the world, informative and timely articles, links to useful websites, educational videos, and wonderful teaching resources.
We pride ourselves on quality and inspirational delivery that makes connections between global issues and local contexts. Please contact us to discuss variations or further requirements.
Bespoke Global Learning and Development Education training designed to your specification also available.