Global Learning and Development Education, for global citizenship in a sustainable world.
https://vimeo.com/28326413 This video was screened during the Commemoration of the International Day for the Eradication of Poverty, that took place at the United Nations in October 17, 2012. It is part of a feature-length documentary I am producing as a...
On the occasion of the UN International Day for the Eradication of Poverty. Celebrating 10 years providing work to artisans in Bolivia.
To mark this year's UN International Day for the Eradication of Poverty on the 17 October and the recent release of our 'Poverty Barrier' research, we are very excited to be hosting a special, one-off online video-chat with the UN Special...
"This year's observance of the International Day for the Eradication of Poverty falls as the world embarks on a bold new path towards a future of dignity for all guided by the 2030 Agenda for Sustainable Development." Secretary-General Ban Ki-moon Message for the...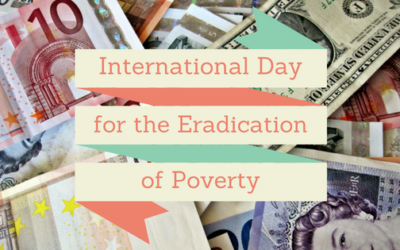 The International Day for the Eradication of Poverty is an international observance celebrated every year on October 17 throughout the world. It was officially recognised by the United Nations,[1] but the first commemoration of the event took place in Paris, France,...
Family Farming is the focus of World Food Day 2014 The 2014 World Food Day theme - Family Farming: "Feeding the world, caring for the earth" - has been chosen to raise the profile of family farming and smallholder farmers. It focuses world attention on the significant...
Repositioning family farming at the centre of agricultural, environmental and social policies in national agendas is a top priority at the UN's FAO. That has been the focus of the International Year 2014. So just what are...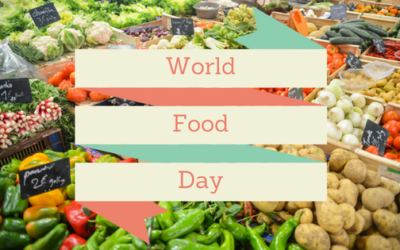 World Food Day is celebrated every year around the world on 16 October in honor of the date of the founding of the Food and Agriculture Organization of the United Nations in 1945. The day is celebrated widely by many other organisations concerned with food security,...
Just two years ago, the UN declared October 11 as the International Day of the Girl Child to raise awareness about all issues concerning gender inequality around the world. It's a day when activist groups come together under the same goal to highlight, discuss, and...
Kakenya Ntaiya made a deal with her father: She would undergo the traditional Maasai rite of passage of female circumcision if he would let her go to high school. Ntaiya tells the fearless story of...
We bring the world of global learning and development education to you!
Discover the latest stories from around the world, informative and timely articles, links to useful websites, educational videos, and wonderful teaching resources.
We pride ourselves on quality and inspirational delivery that makes connections between global issues and local contexts. Please contact us to discuss variations or further requirements.
Bespoke Global Learning and Development Education training designed to your specification also available.