Global Learning and Development Education, fostering global citizenship through education.
We bring the world of global learning and development education to you!
Discover the latest stories from around the world, informative and timely articles, links to useful websites, educational videos, and wonderful teaching resources.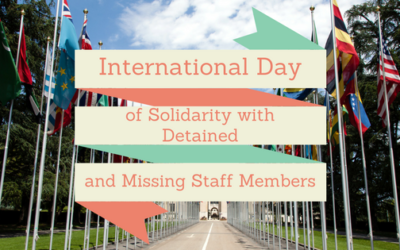 As of 15 March 2015, 33 UN and associated personnel were detained by State authorities in 15 countries.  One staff member is missing and two contractors remain in the custody of abductors. The International Day of Solidarity with Detained and Missing Staff Members is...
Serving the cause of peace in a violent world is a dangerous occupation.  Since the founding of the United Nations, hundreds of brave men and women have lost their lives in its service. Please visit: The United...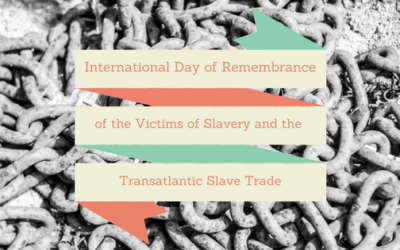 International Day of Remembrance of the Victims of Slavery and the Transatlantic Slave Trade is a United Nations international observance designated in 2007 to be marked on 25 March every year. The day honours and remembers those who suffered and died as a consequence...
Anti-Slavery International, founded in 1839, is the world's oldest international human rights organisation and works to eliminate all forms of slavery around the world. Visit the...
According to UNESCO, some 30 million Africans were forcibly uprooted from their homeland during the 400 year span of the transatlantic slave trade. Considered to be the largest forced displacement of people in history, slavery and the transatlantic slave trade have...
National Attraction touring the country in 2016 shows the ancient history of African Americans before the transatlantic slave trade began. It is an experience that you will treasure for a lifetime. Please support this worthy presentation....
World Tuberculosis Day, falling on March 24 each year, is designed to build public awareness about the global epidemic of tuberculosis (TB) and efforts to eliminate the disease. In 2012, 8.6 million people fell ill with TB, and 1.3 million died from the disease,...
Every year, on 24 March, the world marks World TB Day (WTBD), one of the world's top health challenges with 9 million new TB cases and the deaths of nearly 1.5 million people each year. The Day is an occasion to mobilize political and social commitment for further...
Mine workers in sub-Saharan Africa have the highest rates of tuberculosis in the world, with more than 760 000 new cases per year connected to the mining industry. Undermined explores the river of TB flowing out from the mines, and why a...
We offer a wide range of professional teacher training!
We pride ourselves on quality and inspirational delivery that makes connections between global issues and local contexts. Bespoke Global Learning and Development Education training designed to your specification also available.
Real artifacts from around the world, help to bring your lessons to life!
Our resource library includes books, posters, leaflets, artefacts and photo-packs. Use them not only as a global resource but to develop your learners' skills of reflection, analysis, observation, presentation, discussion, and sharing, in an imaginative and fun way.