Global Learning and Development Education, fostering global citizenship through education.
The International Day of Sport for Development and Peace (IDSDP) is an annual celebration of the power of sport to drive social change, community development and to foster peace and understanding. Creating a a historical link to the first modern Olympic Games in 1896,...
As a boy growing up, Samuel Mugisha dreamed of being a part of the Rwandan national cycling team, Team Rwanda, as he believed it would be a way to help make money for his family. What he discovered was something else entirely. In a country...
Sri Lankan Olympian Nagalingam Ethirveerasingam on his hopes for reconciliation This doc short was posted on The Guardian, to mark International Day of Peace, 21 September 2013...
On 8 December 2005, the General Assembly declared that 4 April of each year shall be observed as the International Day for Mine Awareness and Assistance in Mine Action. It called for continued efforts by States, with the assistance of the United Nations and relevant...
World Autism Awareness Day is an internationally recognised day on the 2nd of April every year, encouraging Member States of the United Nations to take measures to raise awareness about people with autism throughout the world. It was designated by the United Nations...
"As a major supporter of filmmaking for social change, I recommend you see this powerful film. The message will inspire you." -Jon Fitzgerald, Co-Founder, Slamdance Film Festival; Executive Director, Hollywood Film Festival "Watch Friends of...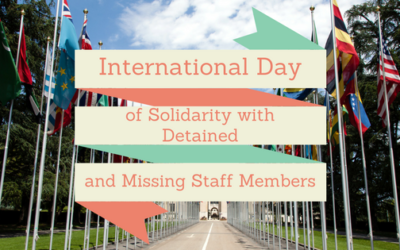 As of 15 March 2015, 33 UN and associated personnel were detained by State authorities in 15 countries.  One staff member is missing and two contractors remain in the custody of abductors. The International Day of Solidarity with Detained and Missing Staff Members is...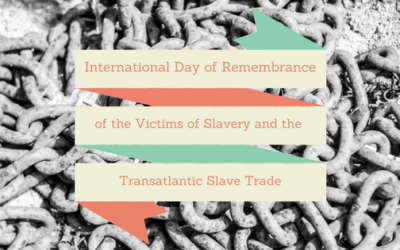 International Day of Remembrance of the Victims of Slavery and the Transatlantic Slave Trade is a United Nations international observance designated in 2007 to be marked on 25 March every year. The day honours and remembers those who suffered and died as a consequence...
Anti-Slavery International, founded in 1839, is the world's oldest international human rights organisation and works to eliminate all forms of slavery around the world. Visit the website: http://www.antislavery.org/
We bring the world of global learning and development education to you!
Discover the latest stories from around the world, informative and timely articles, links to useful websites, educational videos, and wonderful teaching resources.
We pride ourselves on quality and inspirational delivery that makes connections between global issues and local contexts. Please contact us to discuss variations or further requirements.
Bespoke Global Learning and Development Education training designed to your specification also available.